Okay, to be truthful, I had to try watching this again after the first time because when I first watched this drama, I got really bored and didn't even get through episode 1. This is one of those dramas where you sort of have to stick it out in the beginning until the real action starts which is towards the ending of ep 1. It's not too much of a wait. :)
The story starts off with Momo (Rainie Yang), an agoraphobic otaku who's walking home with a life size Prince Kashaba anime cardboard figure. She's going back to her apartment complex. Somewhere else in Taipei, celebrity Mars (Jiro Wang) is going through problems with negative publicity and he's losing his house and many other assets of his once successful life. His manager who's also his best friend eventually rents him a room at an apartment. Mars is also forced back into school by his manager and eventually runs into Momo. He pisses her off by signing her Prince Kashaba manga book. Little does Momo know that the apartment room that Mars is renting is in her own complex and she's the landlord!
These two butt heads throughout the entire series with Momo gradually giving Mars advice that she learned from her Prince Kashaba manga. There's also the 'other guy,' Jia Sen (George Hu), Momo's long time childhood friend who has "the intelligence of an 8-year-old" and an undying crush on her.
This is a very heartfelt type of drama and it has a lot of dramatic points that bring you to tears. I really do recommend it because it's cute and has a ton of great themes and morals to learn.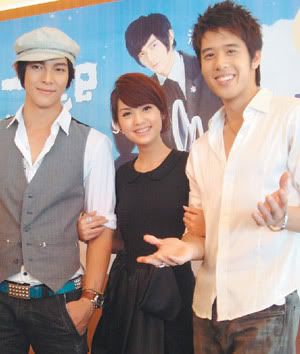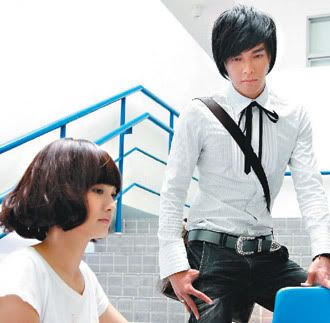 Jiro Wang is sooooooooooooooooooooo hawt!!! Rainie is so lucky! x3